Raising Puppies - Eagle Valley Puppies - Irish Doodle & Goldendoodle Puppies for Sale

Goldendoodle F1 & Irish Doodle F1B Puppies expected in 2018!!
Check out our Puppies page!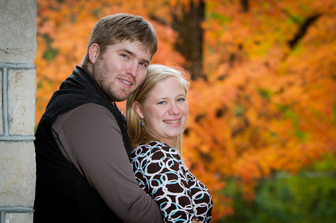 Raising Puppies- Our Formula for Raising Great Family Dogs

We get nothing but praise from the families who have adopted one of our puppies. Sara and I constantly hear from the families that the puppies were a breeze to potty train and that the dogs were well socialized and a great fit for their family.

So, why would we give away our trade secrets about how our puppies have turned out so well? The answer to this question is simple. Our methods are time consuming and hard for a big operation to implement. Only small scale breeders have the time to implement our methods.

So, how are we able to produce loving and well-adapted puppies? First off, we start off with good genetics. Rosy, Daisy, and Sebastian are loving dogs and great family dogs. By nature, our puppies possess many of their parents' attributes. Secondly, we nurture our puppies. Our puppies live in the house with us. For the first 4-5 weeks, the puppies stay in close proximity to where we spend most of our time (our bedroom), which allows the puppies to get used to our presence. They see us interact with Merry, and we spend time talking to and petting each of them, allowing them to get used to human contact. This close proximity also allows us to watch over our puppies much as a nurse watches over their patients. This close proximity also helps them to get used to human voices and other sounds such as music or videos.

Around week 5, we utilize a sound machine to desensitize the puppies to other sounds, such as storms or birds. We do this for two reasons: 1. It helps equip our puppies for their new homes, which makes the transition a bit easier. 2. If the puppy's new family wishes to utilize the puppy as a therapy dog, this helps desensitize the dog to many sounds within a hospital.

After week five, we move our puppies to the living room(the room closest to our back door, also a room that my wife and I spend a lot of time in). This allows us to train the puppies to go outside in the house-training process. Weather permitting, we begin training the puppies to go outside.

Throughout the entire process, the puppies receive regular vet checks, wormings, and vaccinations. When you adopt your puppy, you will be provided paperwork of your puppy's medical history. As you can see, this process is very labor intensive. This is why we feel comfortable publishing how we produce great puppies. The only people that can copy us are people who love their puppies and care about the puppies' future families. So, if another small breeder uses some of our methods or all of our methods we are okay with that. It is a situation where everyone wins.
---